X-rays are the most common and most widely available examinations we offer and they can be used to image almost any part of the body. Here at Central Queensland Radiology, we use the most up-to-date radiography equipment for general x-rays. We take your images using digital detectors, which are processed via a digital reader. These images are then available for viewing, printing and interpretation by one of our dedicated radiologists. This technology provides very high-quality images and importantly reduces the radiation dose required for your examination. It also significantly reduces the need for repeat examinations and is faster.
The radiation exposure during an x-ray is very low and we take every precaution to ensure this dose is minimised. If you know you are or think you may be pregnant, please tell your referring doctor and the radiographer performing your examination.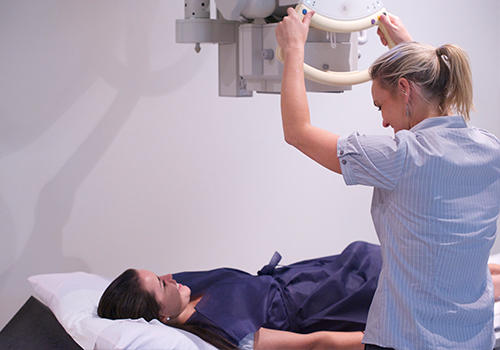 An x-ray examination can take from 20 – 30 minutes to complete, depending on the examination requested. 
Your results will be sent to your referring doctor. 
Most medicare eligible examinations are bulk billed. Fees may apply for some procedures. Our friendly reception staff will advise you on the cost of your procedure at the time of your booking.