What is Fluoroscopy?
Screening studies or fluoroscopy are a specialised type of medical imaging in
which x-rays act a bit like a video and are used in real time and show movement.
Fluoroscopy studies include examinations like barium swallows, meals, and enemas, and
arthrograms to name a few.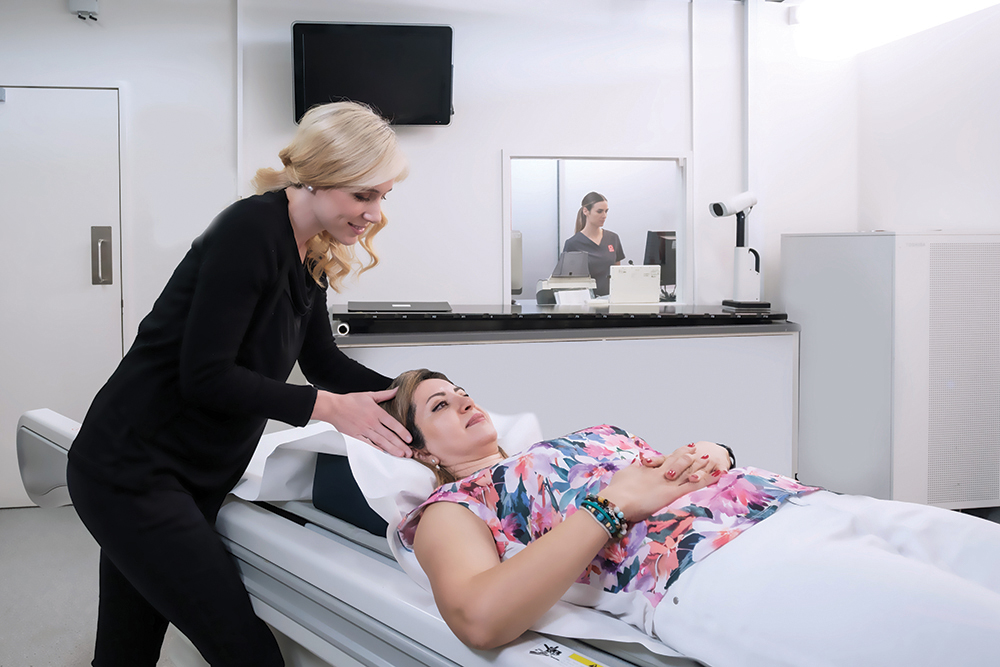 The preparation required for these procedures will be discussed by our friendly reception staff upon booking an appointment. Our team of radiologists, radiographers and nurses will discuss exactly what will happen in detail on arrival for the appointment.
Prior to your scan and to ensure optimal imaging, you may be asked to change into a gown. A change cubicle will be provided to ensure your privacy and you will be asked to bring your belongings will you, carry baskets are provided. You will be asked to place your belongings in a suitable location within the room for the duration of your scan. After your scan, you will be provided with a change cubicle to ensure your privacy. Please ensure you have all your belongings with you prior to leaving the department. If you accidentally leave anything behind, please contact our staff to advise and we will endeavour to locate your belongings and return them to you.
Rockhampton Hospital
Canning Street, Rockhampton, QLD, 4700.
Gladstone Hospital
Park Street, Gladstone, QLD, 4680, AU.
Hillcrest Hospital
4 Talford St, The Range, QLD, 4700, AU.
Emerald Hospital
69 Hospital Road, Emerald, QLD, 4720, AU.
The cost of the examination depends on a number of factors which will be clarified when making a booking.
Sunshine Coast Radiology offers bulk billing and concessions for some of its services.